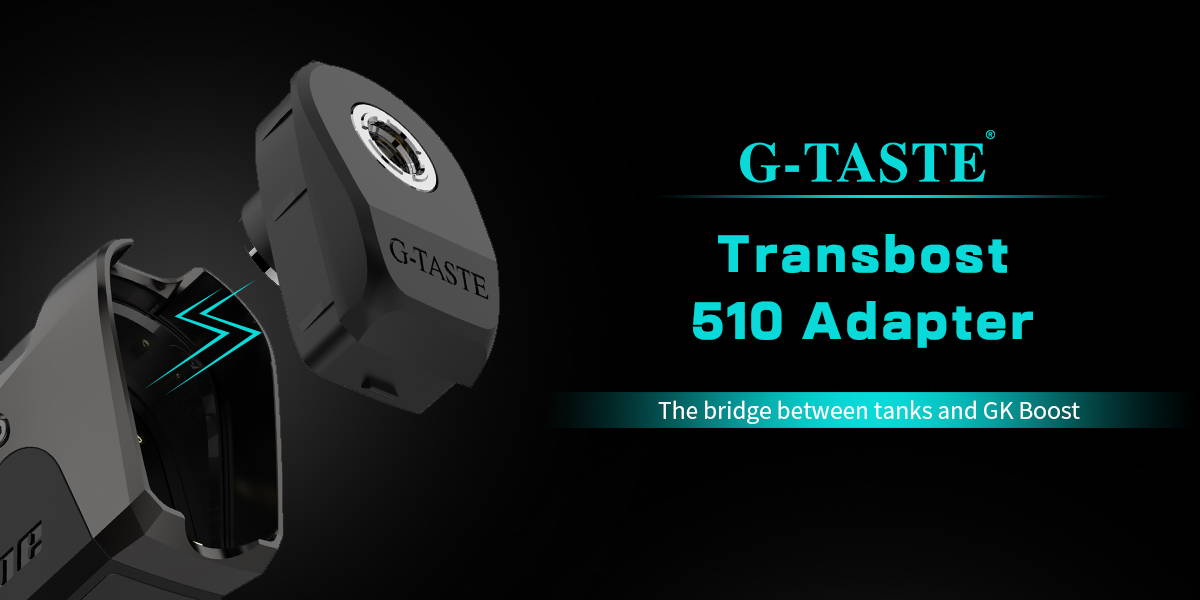 G-TASTE Transbost 510 Adapter is designed for GK Boost pod system. With G Taste Transbost 510 Adapter,
GK Boost is no longer just a pod device, but also a box mod. Vapers can swap the Boost pod with their favorite tanks of 510 connector,
and enjoy different vaping experiences. Moreover, Transbost 510 Adapter is very easy to install and remove,
and perfectly matches the pod slot of GK Boost, building a fine bridge between a tank and the device.
MAIN FEATURES